Welcome to the Karfu Beta Test!
You can get started using the buttons below, or read on if you want more help.



Access to the Beta test is restricted to registered users.
Signing in will unlock a different version of the homepage.
Registration & Sign-in
1) Registration



If this is your first visit to Karfu, please register now to gain access to the Beta.

2) Sign in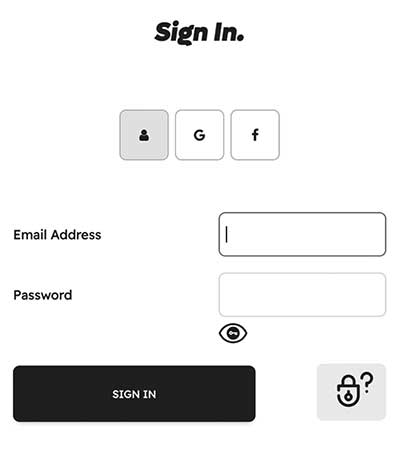 If you have participated in an earlier test, please input your email and password provided to you.
Please DO NOT SHARE these details, because they are linked to your email address and unique user profile.
Navigating the Homepage

There are now 3 interactive user journeys available to you on the homepage:
1) Main Search



Click Start Your Karfu Search, to begin a 3 part question and answer tool and launch the Beta Test.
Answer questions about your Usage, Budget and Vehicle Preferences, to be delivered to tailored results. You may save the search and / or apply additional filters.
2) Quick Deal Search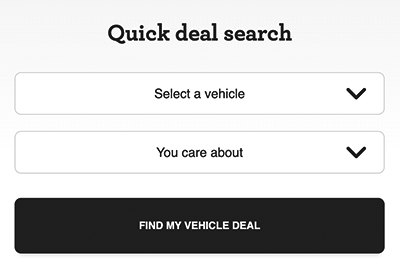 To get to more general answers quickly, try Find My Vehicle Deal.
3) Should you go Electric Now?


Click Check Your Suitability, to understand the 3 main triggers for your suitability to switching to an EV today.
Profile Page

This is the basic Profile page.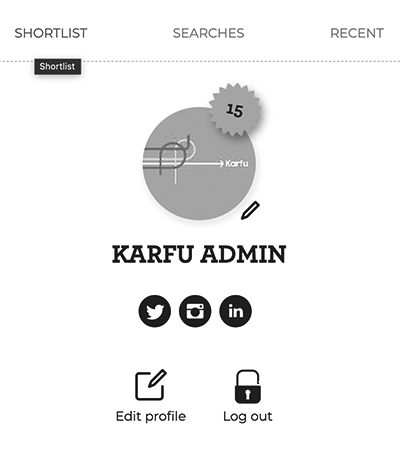 The first time you come to this page, the following options will be inactive:
Shortlist [top left]
The vehicles you save from your search results can be viewed and compared here.
Searches [top centre]
The searches you save, complete and incomplete, can be found and edited here.
Recent [top right]
The most recent search activity, including unsaved searches can be found here.
Once you have completed any of the 3 search types, these options will become active.
Beta Test Task and Goal (Basic)

Basic Goals



To successfully complete the basic Beta Test:
- Log in to your profile
- Start a new Karfu Search
- Select Car
- Complete the Usage, Budget and Vehicle sections
- View your Results page
- Save your search
- Select a vehicle
- Hit the Enquire button
- Complete the Feedback form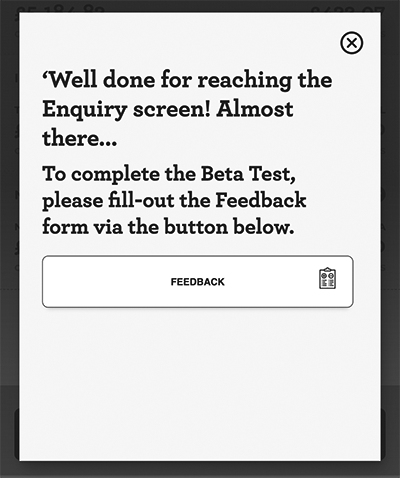 Submitting the Feedback form ends the basic Beta test.
After a few seconds, you will be redirected to your profile page.

Advanced Goals
Still want more? Try the actions below...
Beta Test Task and Goal (Advanced)

To successfully complete the advanced Beta Test: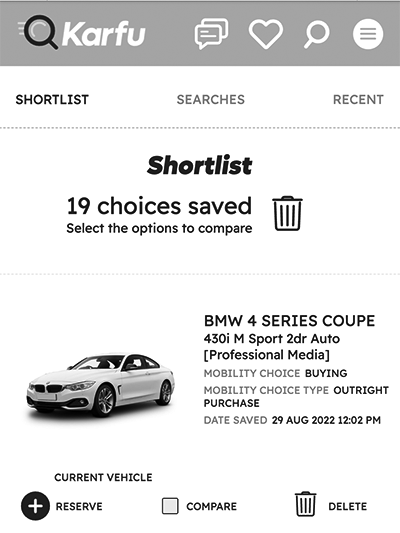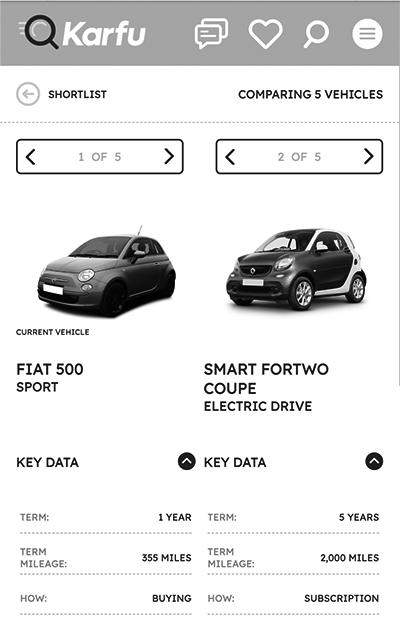 - Start a new Karfu Search for a car
- In the Budget section, under 'What is your budget made up of?'
- Select 'Selling your vehicle' and 'Lump Sum / Deposit'
- Enter a valid car registration
- Complete Budget and Vehicle
- View your Results page
- Save your search
- Add two vehicles from your results to a Shortlist
- Compare those two vehicles via Shortlist
- (Not done this before?) Click the Heart
- Shortlist is in the top left of the screen
- Click to toggle on the two cars to compare and click Compare
- Hit the Enquire button
- Complete the Feedback form
Hungry for more?
1) Try the Quick and Electric Car searches
2) Scroll / Click to explore the screens for content
3) Break it and give us more feedback
We would love to hear what you like and dislike!

Thank you for helping us to improve!

Please give us any additional feedback on general@karfu.com