Vehicle then mobility
Mobility then vehicle
Buying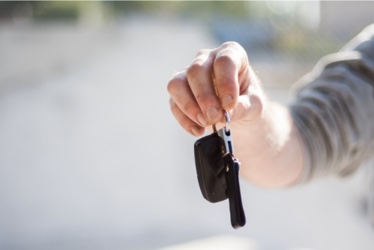 To acquire the possession of, or the right to acquire possession, by paying or promising to pay a a sum of money.
Available for:
Leasing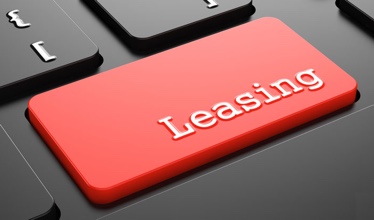 Use of a vehicle for a fixed period at an agreed amount of money, with one key difference to buying. After the fixed period, the vehicle has to be returned to the leasing company, or bought for the residual value.
Available for:
Subscription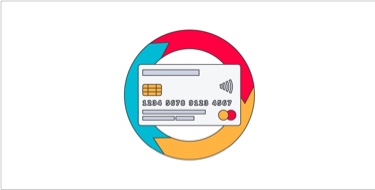 A service where a customer pays a recurring fee for the right to use one or more automotive vehicles. Some offer insurance and maintenance included; others allow the subscriber to switch between different vehicles during their subscription period.
Available for:
Renting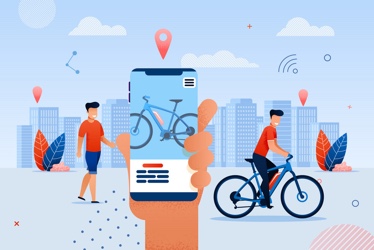 Rental is for short periods of time, generally ranging from a few hours to a few weeks. It is often organised with numerous pick-up and return poinis (which may allow a user to return a vehicle to a different location).
Available for:
Sharing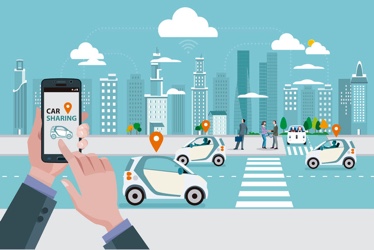 A model of rental for short periods of time, often by the hour. The owners of the cars are often private individuals themselves and the facilitator is generally distinct from the car owner. Car-sharing is part of shared mobility.
Available for:
Ride-pooling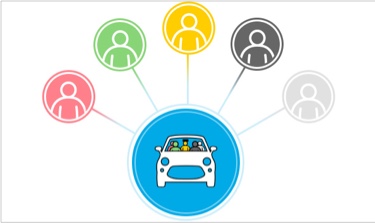 Aka car-sharing, ride-sharing and lift-sharing, is the sharing of car journeys so that more than one person travels in a car, and prevents the need for others to have to drive to a location themselves.
Available for:
Ride-hailing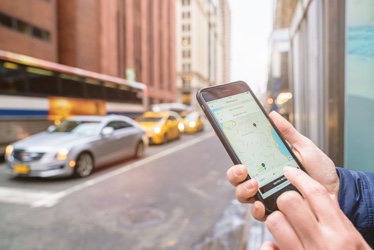 These services match passengers with vehicles, via websites and mobile apps. Hailing describes the electronic summoning of the vehicle to the user's location. Rides-hailing companies are examples of the sharing economy and shared mobility.
Available for:
M-A-A-S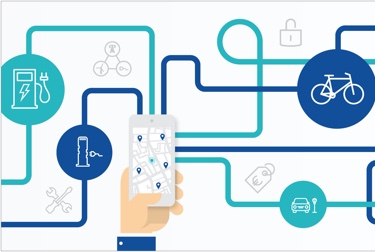 Mobility-as-a-Service (MaaS) describes a shift away from personally-owned modes of transportation, towards mobility provided as a service. Users pay with a single account, combining transportation services from public and private transportation providers, through a unified gateway that manages the trip.
Available for: