Electric vehicles (EVs), and in particular electric cars, are well and truly here. As a result, providers and manufacturers are constantly looking into making it easier and faster to charge them. In this article, we're going to focus on the former of those two characteristics.
A 'Wallbox' is a term you may be familiar with, since it plays a big role in the world of electric cars. It refers to a popular type of EV home charger that is normally found near your garage, driveway or similar parking area outside your home. The box is usually mounted on the wall, hence the name, and is seen as a popular solution for residents that live in homes with dedicated space for parking.
In the UK there are estimated to be over 400,000 home chargers currently installed, but given that there are over 28 million households in the UK, an increase in the number of home chargers installed will be needed as more people switch to electric vehicles.
In April 2022, the UK Government introduced the Electric Vehicle Chargepoint Grant. Eligible EV owners can make use of up to 75 percent off the cost of a home chargepoint or wallbox installation - up to a maximum amount of £350.
The catch here is that the applicant (at the time of writing) must have dedicated off-street parking at their property. However, as a third of UK households don't have a driveway or private garage in which to install a home charger, it won't be helpful to everyone.
This is why it poses an issue for so many residents, and why seeking alternative methods of charging an electric car are, and will continue to be, important. In this feature, we look into different charging solutions and explore the existing, imminent, and future ways in which you can charge your EV.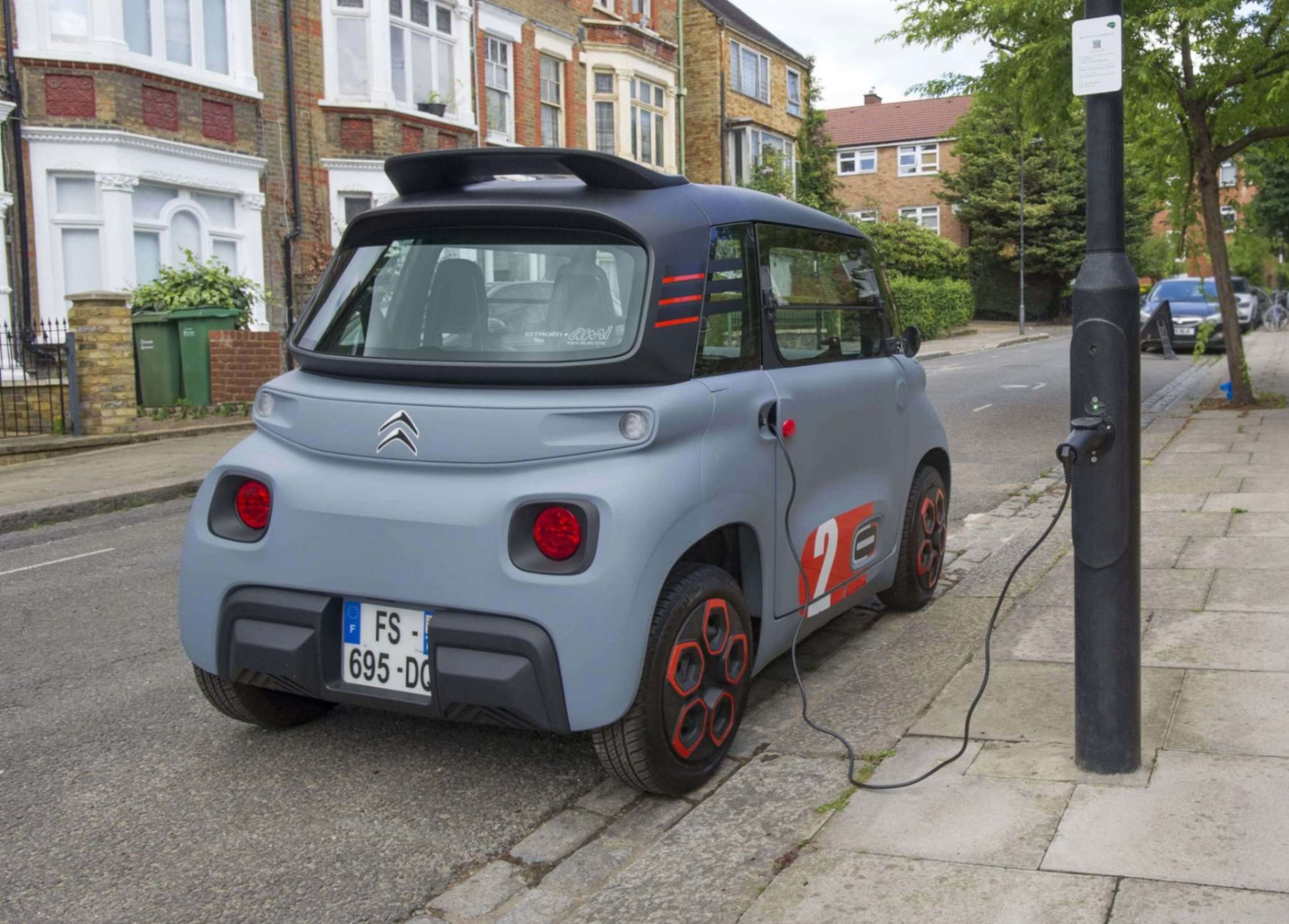 The Citroen Ami making use of a lamp-post charger