Wiesmann's Project Thunderball EV roadster to makes UK Debut at Salon Privé
The all-electric convertible is said to make up to 671 bhp and 1,100Nm of torque, and is priced from £253,035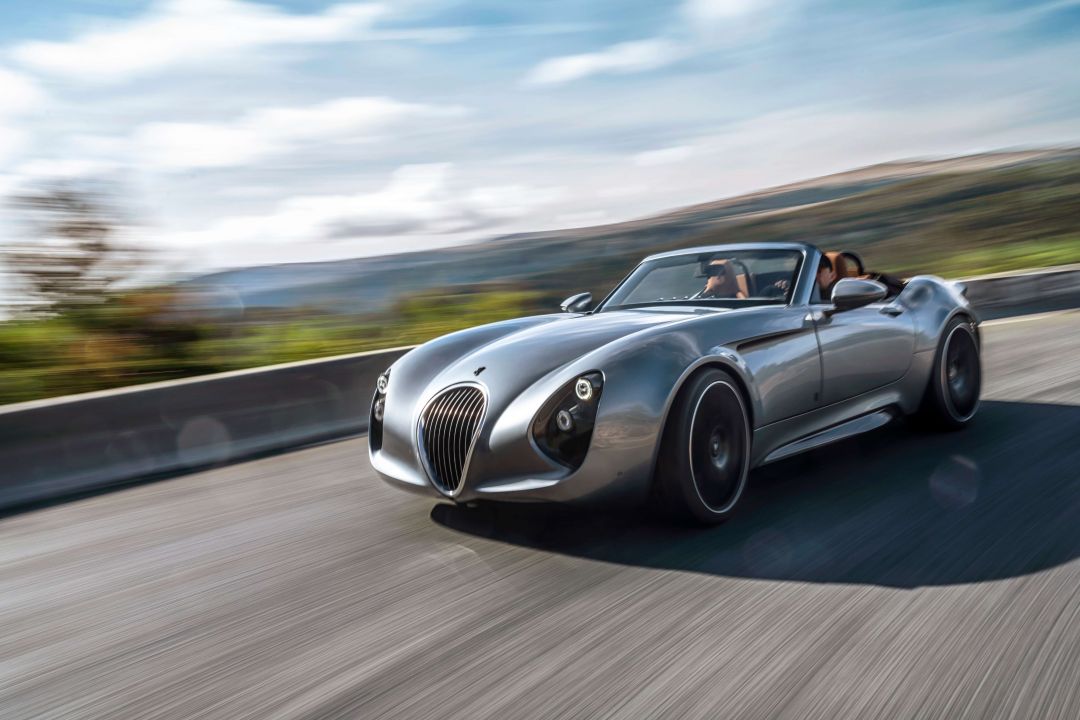 Wiesmann's Project Thunderball electric roadster is set to make its UK debut next month at Salon Privé, a luxury car event in London.
The German auto firm says the vehicle is the first all-electric roadster of its kind, and marks the brand's return after 35 years of handcrafting and building bespoke sports cars.
The Project Thunderball offers a combination of Weismann's distinctive design, with a modern electric powertrain, claiming to deliver up to 671 bhp and 1,100Nm of torque.
As a result, Weismann says the car can achieve a targeted 0-62mph in just 2.9 seconds and has a range of up to 310 miles thanks to a 92kWh lithium-ion battery.
The car will also come equipped with the brand's Intelligent Regenerative Braking System, which has five levels of control that can be activated using the car's steering wheel paddles.
Reservations for the Project Thunderball are open, with prices starting from £253,035, though the company says its entire first year of production has already sold out, and that interested buyers can join a waiting list.
Production is set to commence in 2024 at Wiesmann's 'Gecko' factory in Dülmen, Germany.
Roheen Berry, CEO and owner of Wiesmann, expressed his excitement about Project Thunderball and its upcoming UK public debut at Salon Privé London.
He said: "We are delighted to be presenting Project Thunderball at Salon Privé London, the perfect event for our UK public debut.
"For Wiesmann, Project Thunderball heralds the next chapter of our journey. We have a rich heritage of making timeless, handcrafted and unique sports cars with exceptional performance and are now combining this, with cutting-edge technology and a state-of-the-art all-electric powertrain.
"Project Thunderball has been met by an enthusiastic response from around the globe, with the first year of production already sold out. I am looking forward to seeing the reaction Project Thunderball receives from the UK audience."
Earlier this month, Wiesmann showcased a series of design concepts for its Project Thunderball, aimed at showing the customisable potential of its all electric roadster.
During the Salon Privé event, the car will appear along other leading brands to unveil their latest offerings at the Royal Hospital in Chelsea. Tickets are available on the event's website.
Loading Conversation
Join the Karfu wait list
Be the first to find out when our comparison service goes live.