Harley-Davidson reveals first look of limited edition CVO Street Glide and Road Glide motorbikes
Further details are to be unveiled at H-D's 120th Anniversary Festival in July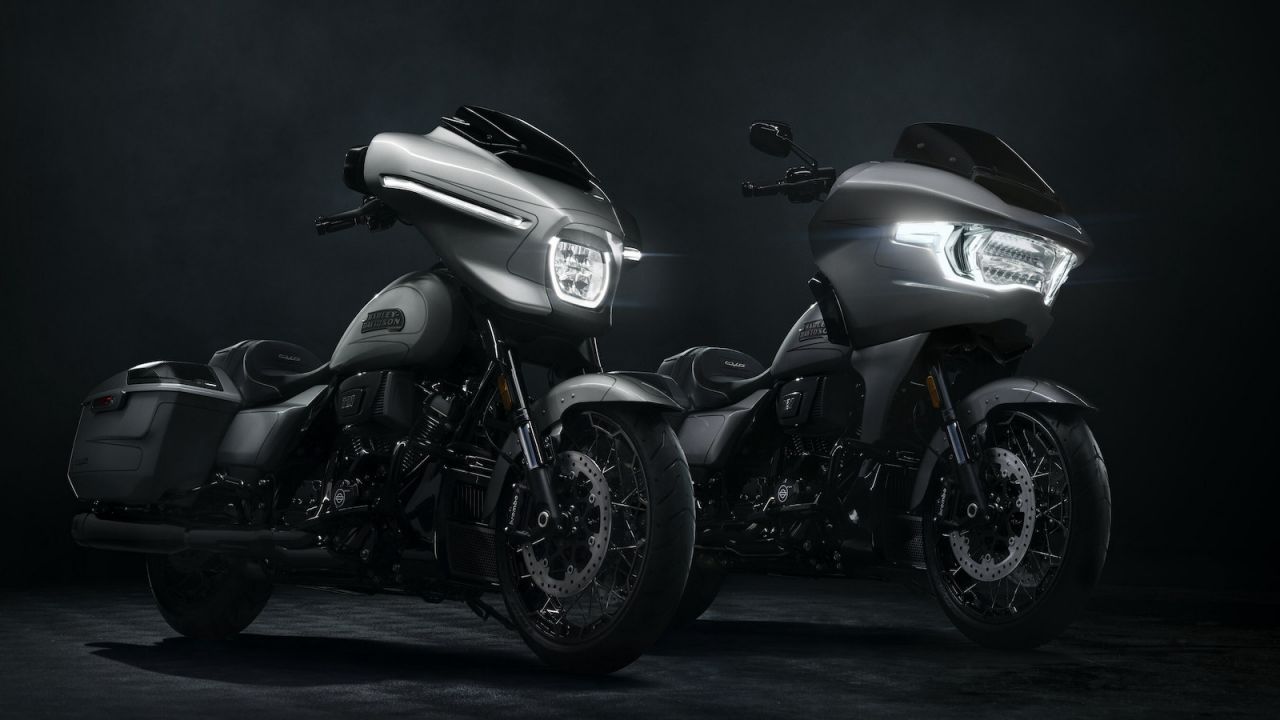 Harley-Davidson has launched two new limited edition motorbikes for 2023 that are based on its Road Glide and Street Glide models.
Both will be powered by a new 121 V-twin engine featuring Variable Valve Timing (VT), and will join Harley-Davidson'spremium CVO line, which include bikes equipped with newand exclusive components before they arrive on regular
production models.

The motorcycle company says it plans to reveal further details on the bikes on June 7, ahead of their official unveiling at Harley-Davidson's 120th Anniversary Festival in Budapest later in the year.

Jochen Zeitz, Chairman, President, and CEO of Harley-Davidson, said: "With the introduction of the all-new CVO Street Glide and CVO Road Glide, we've completely reimagined two of Harley-Davidson's most iconic motorcycles and redefined the boundaries of CVO in the process.

"By rethinking these two models from the ground up, we are ushering in a new era of innovation, design, engineering, and
technology."

The batwing fairing of the Street Glide has now been redesigned, and its new undercut headlight panel appears to bear some resemblance to the LiveWire One. The windscreen has also been set further back, and is expected to be
electronically adjustable.

Meanwhile, the Road Glide has a tweaked version of the 'sharknose' fairing design used on the standard 2022 model, and the LED headlamp has been styled to emulate the twin headlights of earlier Road Glides. It's likely the windshield will
be adjustable electronically too.
Apart from the new looks, both bikes will also come with all-new suspension and a new infotainment system.

The Harley-Davidson CVO Street Glide and Road Glide will be available in two colour options and are expected to be priced upwards of £30,000.
Loading Conversation
Join the Karfu wait list
Be the first to find out when our comparison service goes live.