Transport for London launches plan to boost cargo bike use
Up to 17 percent of van kilometres could be replaced by cargo bikes by 2030, TFL estimates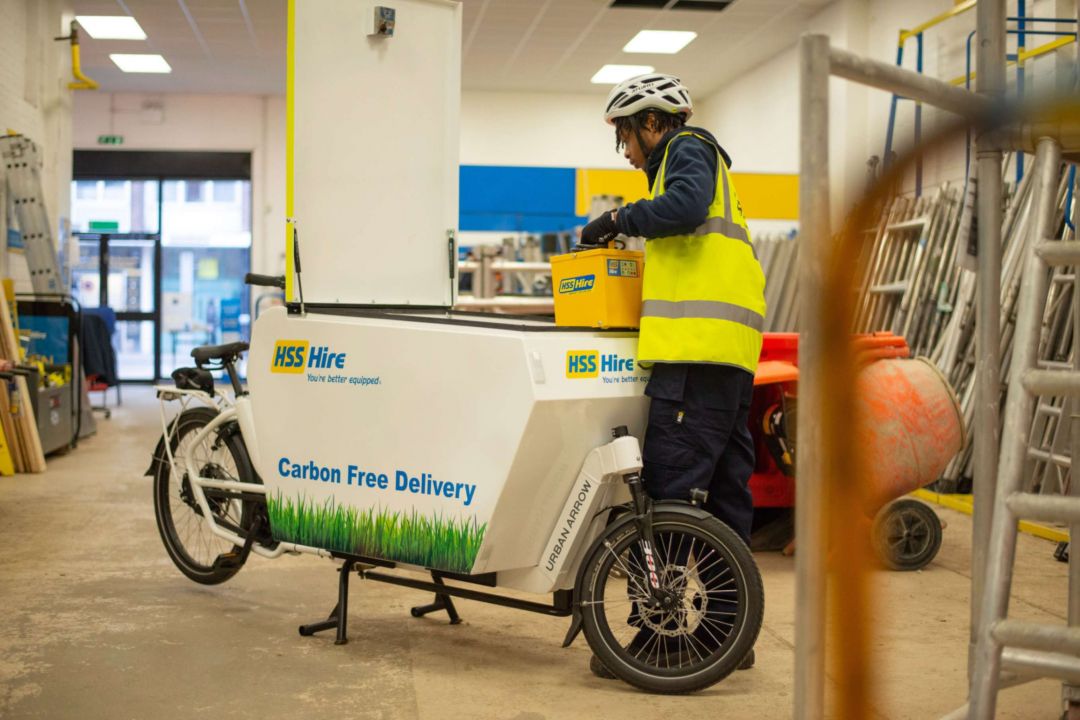 Transport for London (TfL) has announced a new plan aimed at promoting the use of cargo bikes in the capital.
The initiative, unveiled at the National Cargo Bike Summit, aims to make cargo bikes a leading option for last-mile freight and servicing trips.
It is hoped that the scheme will lead to improvements in air quality, make journeys more efficient and safer, and contribute to a more sustainable city.
According to TfL, 90 percent of all goods transported in London are currently done so by road, which contributes to nitrogen dioxide emissions and air pollution - posing a risk to the health of Londoners.
However, TfL estimates that cargo bikes could replace up to 17 percent of van kilometres in central London by 2030. The scheme is expected to deliver considerable air pollution savings, contributing to healthier and safer streets while enabling better use of urban space.
The plan sets out a series of actions to promote cargo bike use and tackle barriers to its uptake. These include the development of a London safety standard for cargo bikes, exploring opportunities to provide space for last mile cargo bike operations, monitoring key cargo bike routes, and providing businesses with the tools they need to make the switch from vans to cargo bikes.
Will Norman, Walking and Cycling Commissioner said: "Cargo bikes are no longer a niche concept, and they can be real game changers when it comes to delivering freight and servicing trips.
"Not only do they provide environmental benefits by not contributing to air pollution, they also make journeys more efficient, and present a much lower risk of danger to people walking and cycling than vans and HGVs."
TfL estimates that cargo bike growth across Greater London will result in carbon savings of up to 30,000 tonnes of CO2 per year by 2030. It's also been said the initiative will help make London's streets safer and more attractive for people using public transport, walking and cycling.
The plan was welcomed by industry experts. Carl Lomas, Chairman of the Institute of Couriers, said: "Cargo Bikes are delivering an accelerating volume of clean air final mile to streets of London, delivering packets and parcels with zero emission."
Phil Ellis, CEO and co-founder of Beryl, said: "They're really unique in terms of offering a sustainable, fast and efficient way to shuttle goods across urban environments, making them perfect for a wide range of tasks from carrying tools and delivering packages to getting your shopping done."
Loading Conversation
Join the Karfu wait list
Be the first to find out when our comparison service goes live.