Dott: Energy costs increase e-scooter and e-bike use
Despite the rise in micromobility usage, the quality of infrastructure remains a barrier for greater dependency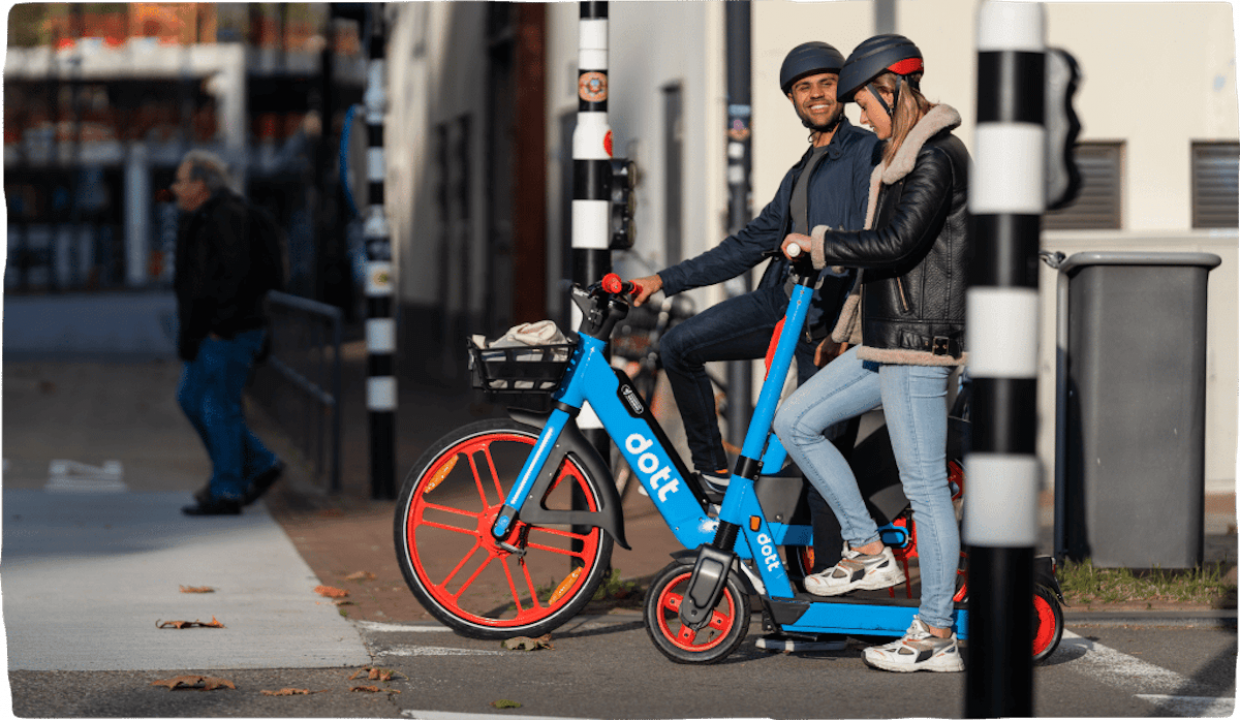 Due to the rising costs of energy, people are using dockless e-scooters and e-bikes more regularly, according to mobility operator Dott.

The company says, more than one third (36 percent) of its riders are using shared e-scooters and e-bikes more, rising to nearly half (49 percent) of those over 55.

It comes as two thirds of those surveyed, (69 percent) said they had reduced their dependency on energy-heavy methods of transportation, including by car, ride-hailing or taxi.

Additionally, 41 percent of respondents reported using unassisted bikes - both shared and private - more regularly to move around their city.
Commuting trips are the most popular reason for use, with half (50 percent) of riders using Dott vehicles to reach work or school, and nearly two thirds (61 percent) to reach a private residence.

Meanwhile, Dott says that up to 63 percent of riders, mainly among those aged between 18 and 24, are using dockless machines in collaboration with public transport - further reducing their dependency on cars.

Though the company has recorded a rise in those opting for its micromobility alternatives, it says the quality of infrastructure remains a barrier for using shared e-scooters and e-bikes even more, with the majority of users (65 percent) saying that better road infrastructure would make riding Dott's vehicles feel safer.

Henri Moissinac, Co-Founder and CEO of Dott, said: "Our shared e-scooters and e-bikes can help lower the cost of travel, whether for a whole journey or combined with public transport for longer trips.

"Charged by green energy, and with our operations relying on cargo bikes and e-vans, our fleet of vehicles provide efficient, environmentally friendly and affordable travel, at a time when fuel costs are putting people's finances under pressure."
Loading Conversation
Join the Karfu wait list
Be the first to find out when our comparison service goes live.