Peugeot unveils new Inception Concept at CES 2023
The futuristic saloon comes equipped with the company's latest generation i-Cockpit setup and Artificial Intelligence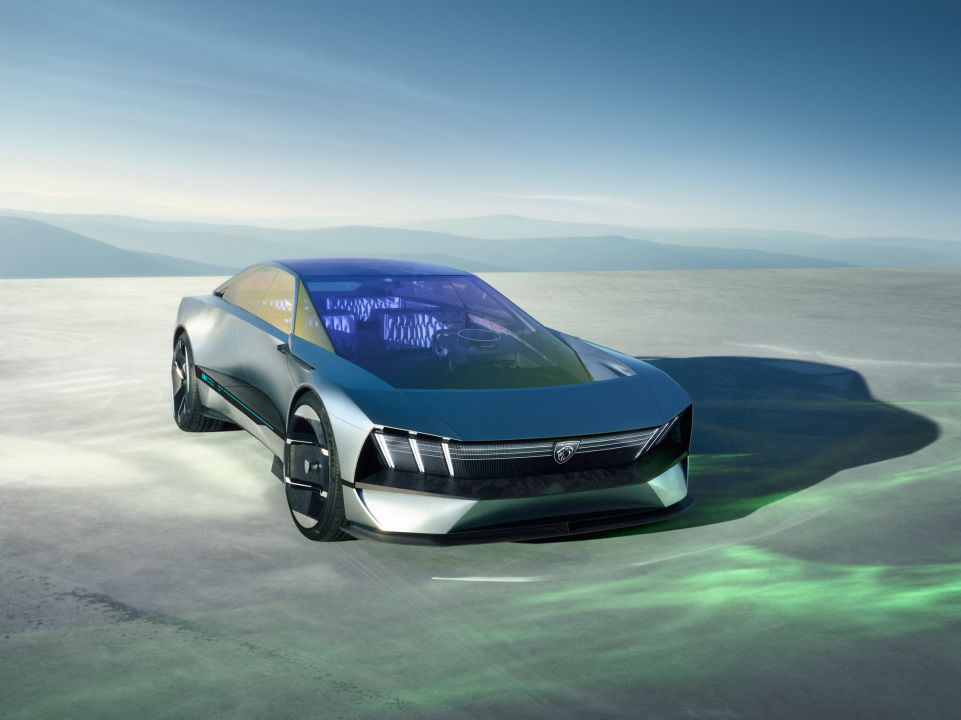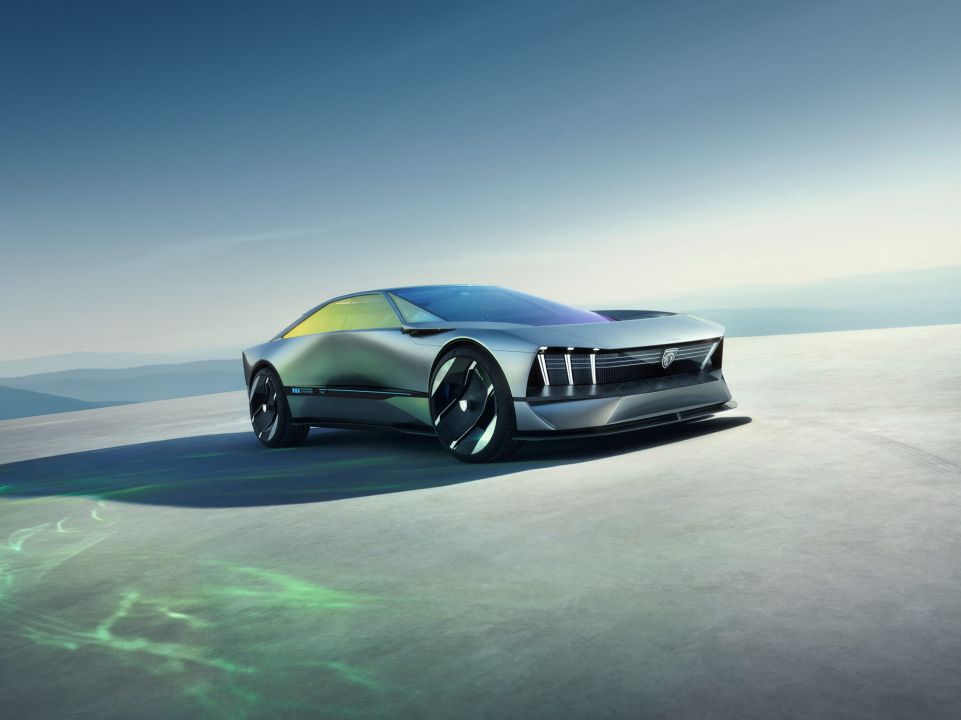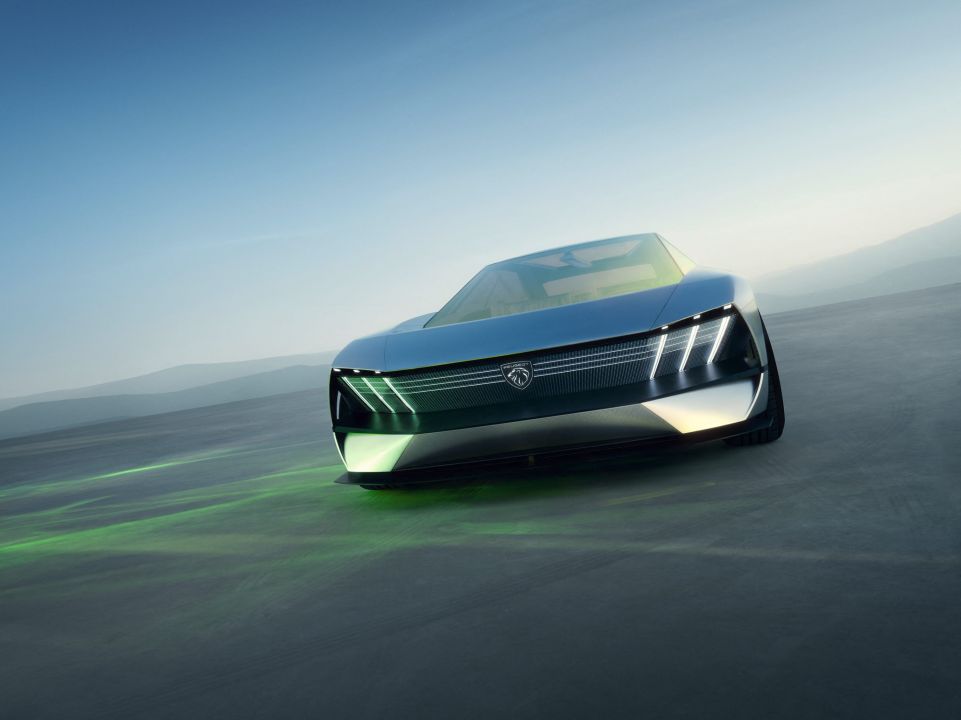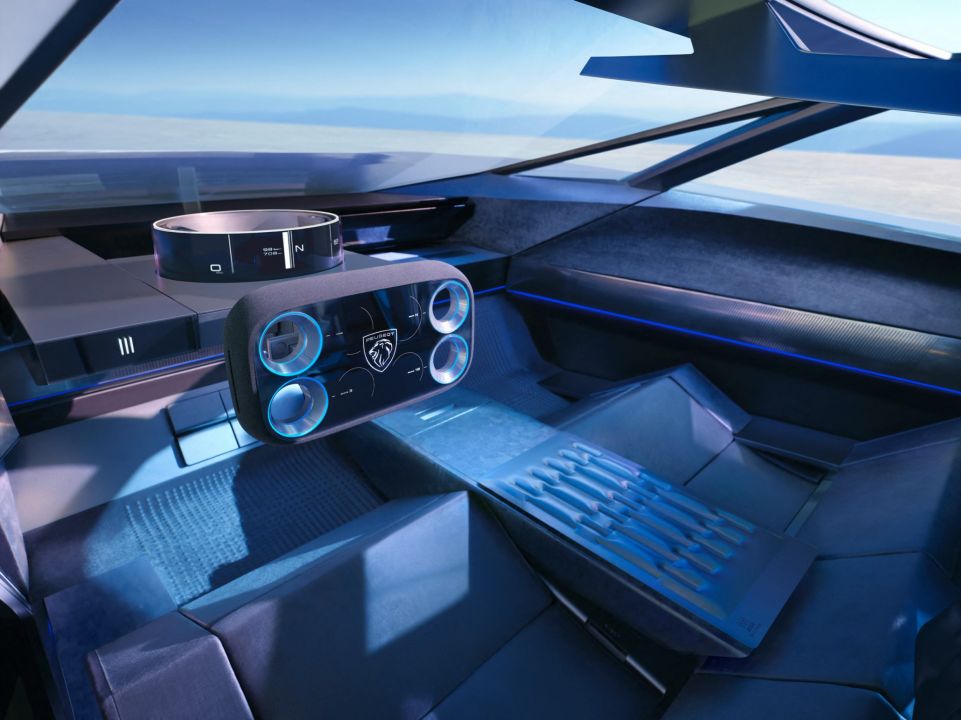 Peugeot has unveiled its previously teased Inception Concept, a fully electric vehicle that it says will inspire the design of its future products from 2025.

Presented at this week's Consumer Electronics Show in Last Vegas, the vehicle is based on the STLA modular platform, which is due to underpin future production cars from Peugeot and other Stellantis-owned brands from around 2025.

As a spacious, luxury car, the Inception Concept adapts the Large version of this platform, since it also has Small, Medium and Frame versions for other segments.

It is powered by a 100 kWh battery and has a claimed range of 497 miles. It also has two electric motors that produce almost 670 bhp - enough to launch the car from 0 to 62 mph in under three seconds.

The Inception Concept also features 800V technology, which the company says allows for an extra 93 miles of range in just five minutes. Wireless induction charging is also supported, though the company hasn't confirmed yet whether this feature will arrive on its future production cars.

The exterior includes some of Peugeot's styling features from its current production cars, but with some new, futuristic elements. For example, the concept's grill, which contains sensors for its driver assistance systems, is surrounded by three-bar running lights.

Peugeot says its production cars will begin to adopt the Inception Concept's design cues from 2025.

Inside is the firm's next-generation i-Cockpit setup, which replaces a round, conventional steering wheel with a square shaped design. Called the Hypersquare control system, it comes with digital controls and adopts steer-by-wire technology, which is said to improve vehicle manoeuvrability and driving performance.

Peugeot says the Inception Concept also supports Level 4 autonomous driving, which when engaged, retracts the Hypersquare away from the driver, before a large panoramic infotainment screen arises from the floor.

The interior design is created using a mixture of sustainable "molded textiles", as well as 100 percent polyester fabric for the seats.

With Artificial Intelligence onboard, the Inception Concept can adjust seat poisons and temperature settings when it detects a driver approaching the vehicle. Meanwhile, the horizontal 'Tech bar' on the concept's doors can display greeting messages or remaining range.

With the unavailing of the Inception Concept, Peugeot CEO Linda Jackson said the brand is committed to electrifying its range, and plans to make Peugeot the leading electric brand in Europe by 2030.
Loading Conversation
Join the Karfu wait list
Be the first to find out when our comparison service goes live.