Caterham's EV Seven Concept aims to challenge doubters in electrification endeavour
The EV Seven explores the feasibility of an EV that matches the driver engagement of its ICE-powered models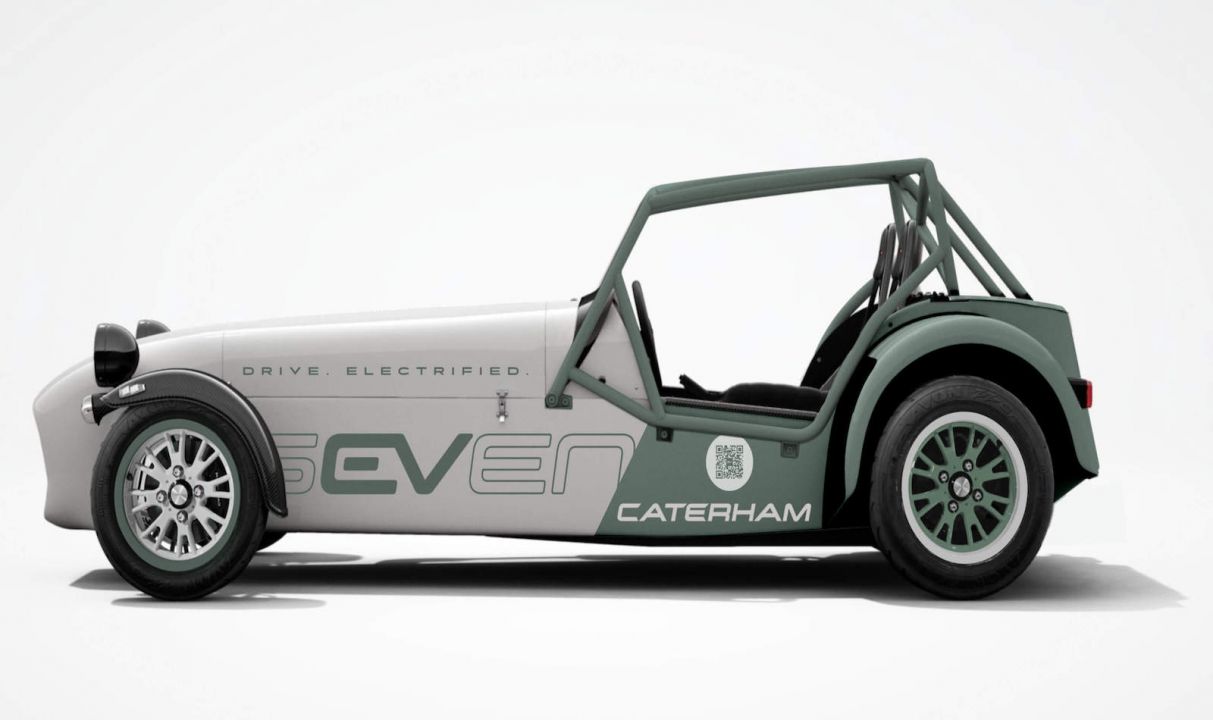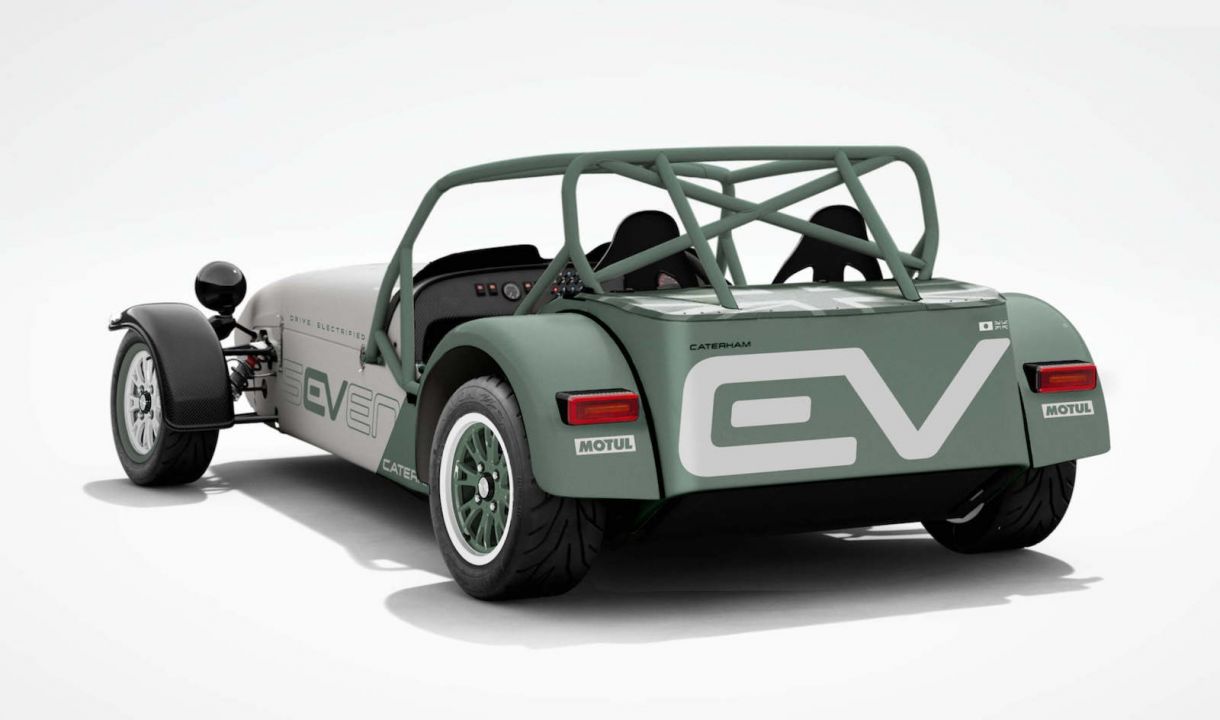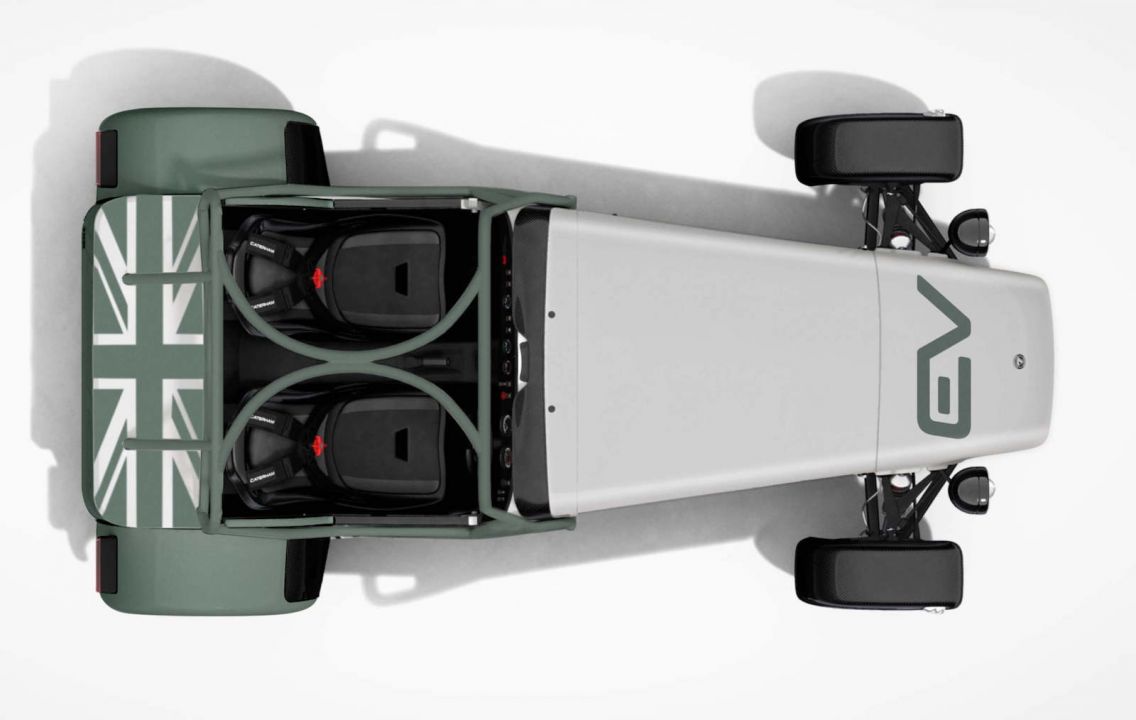 Caterham, renowned for its lightweight and stripped-down sports cars, aims to challenge sceptics with its latest creation, the EV Seven concept, as it ventures into the realm of electrification.
The objective behind the concept car, according to Caterham, is to explore the feasibility of introducing an electric vehicle that offers the same level of driver engagement as its gasoline-powered counterpart.
Bob Laishley, the CEO of Caterham, emphasised the importance of maintaining the fundamental characteristics of a Caterham in any future electric models they produce, which include being lightweight, enjoyable to drive, and driver-focused. Laishley stated, "We're never going to launch a one-tonne Seven – we'd prefer not to do it."
At first glance, the EV Seven concept closely resembles the traditional Seven design, featuring a lengthy bonnet, circular headlights and an open cockpit. However, it comes in at just under 700kg, 70kg more than the current 485 model.
Beneath the bonnet, which opens sideways, lies a 40kWh battery. According to the company, the EV Seven can be driven on the track for 20 minutes, recharged in 15 minutes, before then returning to the track again for another 20 minutes.
Performance comes from a 240bhp motor which makes 250Nm of torque. With power sent to the rear, Caterham estimates that the car can accelerate from 0 to 62mph in under four seconds, with a top speed exceeding 130mph.
The suspension setup meanwhile is said to have drawn inspiration from the Bilstein adjustable coilovers utilised in the 420 Cup.

Other features include 13-inch wheels, covering ventilated discs and four-piston callipers.
Currently, it remains uncertain whether the EV Seven concept will make it to production.
Laishley said: "We do not currently have plans to manufacture the EV Seven. It serves as a test bed to assess the performance of an electric powertrain for our customers' specific usage scenarios."
Loading Conversation
Join the Karfu wait list
Be the first to find out when our comparison service goes live.