London Fire Brigade issues new safety warning for e-bike batteries
It comes as 88 e-bike related fires were handled by the London Fire Brigade in 2022, compared to 49 the previous year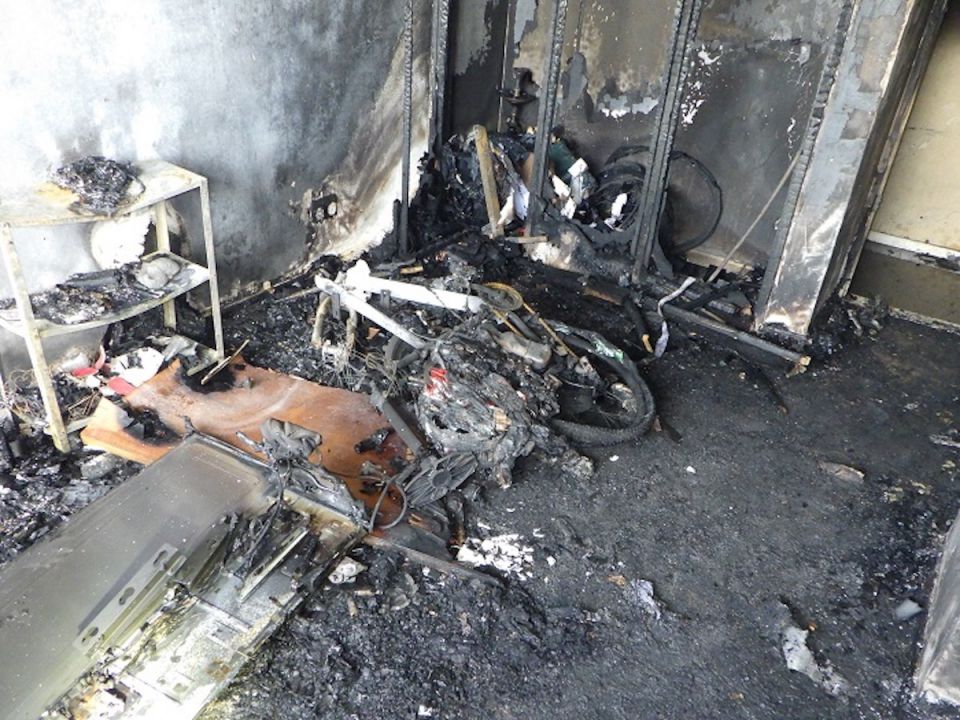 The London Fire Brigade has issued a fresh warning about the safety of e-bike batteries, after it responded to a fire in a high-rise building in southeast London.

The Brigade was dispatched to a fire on Arthur Street in Erith at 11pm on Friday, January 27, and four fire engines and 25 firefighters responded.

A woman and three children who had fled the flat before the firefighters arrived were hospitalized for smoke inhalation.

Following the fire, a Brigade spokesperson expressed concern over the continuing rise in incidents involving e-bikes and e-scooters.

They said: "It's incredibly concerning that we are continuing to see a rise in incidents involving e-bikes and e-scooters.

"When these batteries and chargers fail, they do so with ferocity and because the fires develop so rapidly the situation can quickly become incredibly serious.

"We are predominantly seeing fires in [chargers] which have been purchased from online marketplaces and batteries which have been sourced on the internet, which may not meet the correct safety standards."

According to the BBC, there were 88 e-bike related fires handled by the London Fire Brigade in 2022, compared to 49 the previous year.

With the rise of fires involving e-bike chargers, Electrical Safety First is advocating for stricter regulations, as the charity believes they can still be easily obtained online.

The consumer safety charity found 59 online listings offering e-bike chargers that did not comply with UK plug standards.

These chargers lacked a fuse, making them unable to shut off in case of a malfunction in the supply lead, which is particularly hazardous when charging a lithium-ion battery.

According to official industry guidance, a malfunctioning or outdated battery should be replaced with a "technically identical battery authorized by the manufacturer", though this will depend on the availability of that battery itself.
Loading Conversation
Join the Karfu wait list
Be the first to find out when our comparison service goes live.