Veteran motorcycle adventurer completes 8000 mile trek across Africa on Cake e-bike
Worlds away from her day job as a B2B Account Manager, Sinje Gottwald crossed borders, battled the elements and tackled rough terrain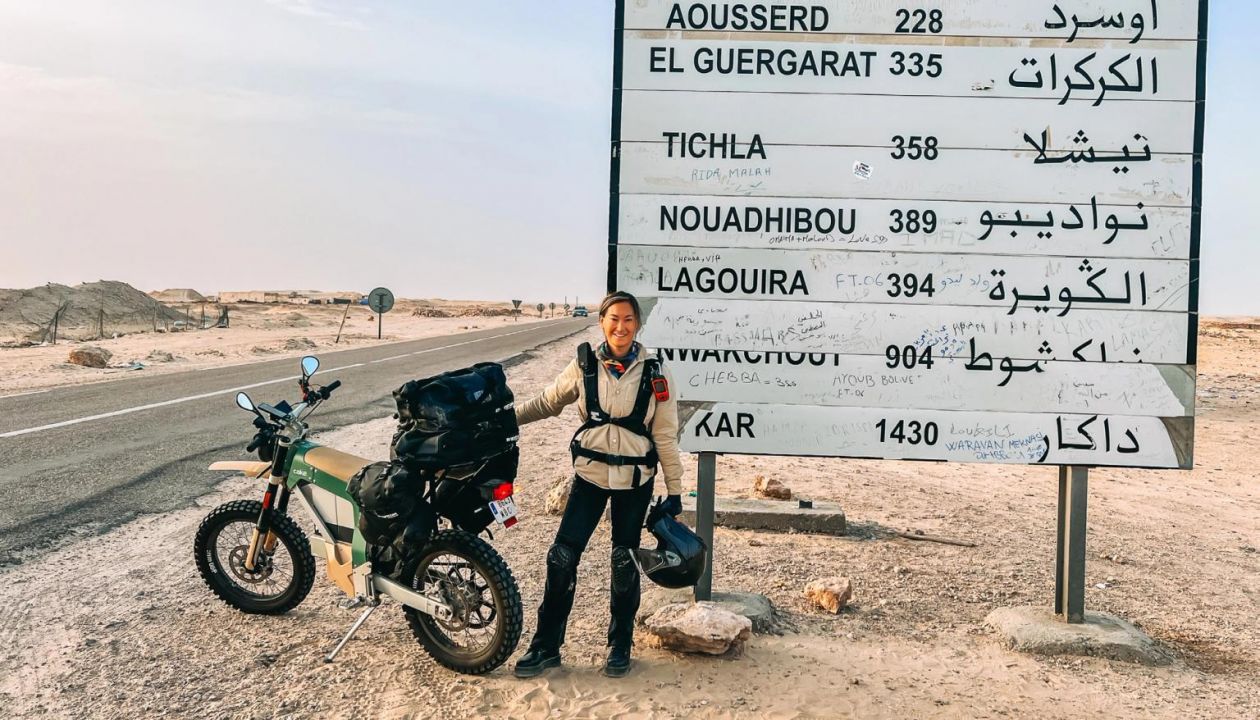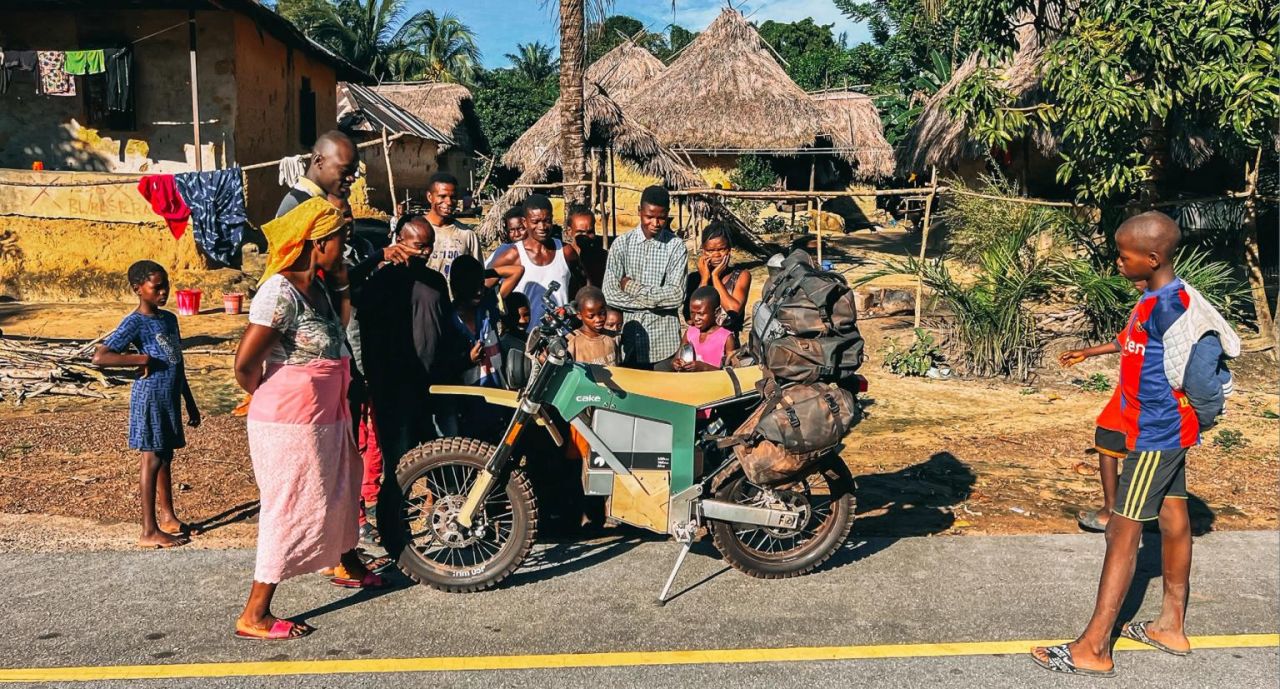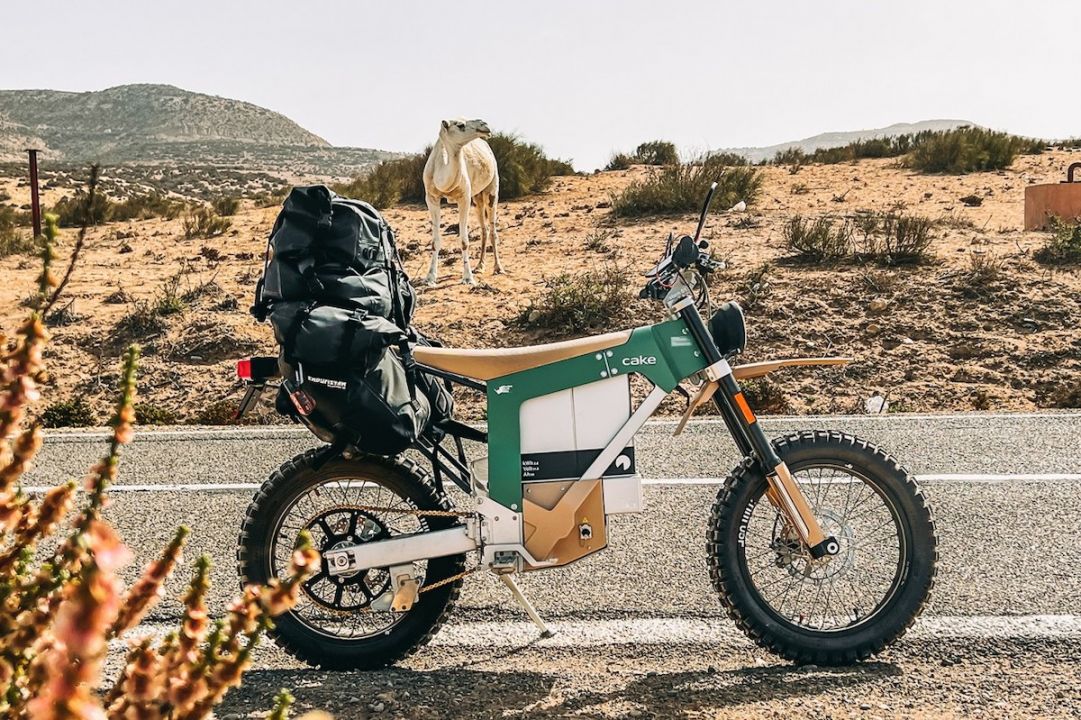 Sinje Gottwald, a B2B Account Manager for Swedish e-bike firm Cake,has crossed the African continent unassisted using a Cake electric motorcycle - believed to be the first trip of its kind.
Riding on a CAKE Kalk AP, Sinje's journey began in Spain and took 124 days to complete, covering over 8,077 miles (3,000 kilometres) along the West Coast of Africa.
The journey was said to have been no easy feat, with daily challenges such as harsh weather conditions, terrain, and the risks posed by dehydration, among others.
Sinje, who is a veteran of motorcycle adventures, made headlines in 2017 when she completed a solo circumnavigation of the world.
One key motivation for her latest trip was to showcase Africa and highlight the positivity of its blend of languages and cultures. During the trip, Sinje engaged with its people and landscapes, while also facing practical and logistical challenges of crossing borders, applying for visas, and having the correct documentation with her.
As part of her preparation, Sinje readied herself with two batteries, two chargers, spare parts, tools, a laptop, a camera, and personal belongings. Her African exploits began on October 14, 2022, in Spain, where she ferryed across to Morocco. The deep Moroccan sand caused the first technical difficulty with a fuse burnout. She then entered the hallowed terrain of Mauritania and Senegal, famous for their role in the iconic Paris-Dakar Rally.
After traveling through Mauritania, Senegal, Guinea Bissau, and the Ivory Coast, Sinje Gottwald continued her journey on the west coast of Africa, passing through several other countries including Guinea, Sierra Leone, Liberia, and Ghana (where she faced a 24-hour delay at the border).
She then continued through Togo, Benin, Nigeria, Gabon, Cameroon, Congo, Namibia, and Angola before finally reaching Cape Town, South Africa on February 15, where she completed her historic 8000 plus journey.
According to Cake, Sinje found a machine that has highlighted a major step forward for the possibilities of vehicle electrification, and the sustainable future not just for personal transportation, but also for the unique challenges presented by adventure riding.
Sinje said:, "My dream was to see the world with my own eyes. No matter how much I learn about places, seeing and experiencing them myself will always give me a better understanding.
"This I feel is particularly the case for Africa. With this adventure, I not only wanted to open up my own and people's views and ideas about this continent, but also give an example of what is possible even if the challenges seem too big at first. We are capable of a lot more than we think."
The motorcycle used by Gottwald during her journey, the Cake Kalk AP, is a modified version of an off-road motorcycle made by a Swedish company.
It has a top speed of 56mph and is equipped with an 11kW motor. Meanwhile, its 2.6kWh battery provides a maximum claimed range of three hours.
Stefan Ytterborn, CEO and founder of CAKE, said: "At a company dinner during fall 2021, I sat next to Sinje, when she told me she had the dream of riding electric, by herself from Spain to South Africa.
"Besides being amazed by her courage and spirit I was thrilled about the ability for us to support her, while truly getting a chance for extreme field testing.
"We agreed that Sinje would change position for a few months from being the CAKE German B2B sales manager to become our most precious field tester and Africa Explorer.
"Now as she is through, and yes we have been worried, it's extremely rewarding that she and the bike arrived in perfect shape"
Loading Conversation
Join the Karfu wait list
Be the first to find out when our comparison service goes live.